Deciding on the right air conditioning units
Decisions! Decisions!! Decisions!!! There's not a single doubt that we all have to face the brain draining decision of purchasing a new air conditioning system once in our life time. And it doesn't matter if your air conditioning system is for your workplace or home, there's always something to consider when buying those machines. There's always some factors that you need to consider before you decide on one heating and air conditioning system. My suggestion is always to contact a trained air conditioning professional to help you through the selection process before going ahead with whatever choice you have made.
The right air conditioning comes with the right decision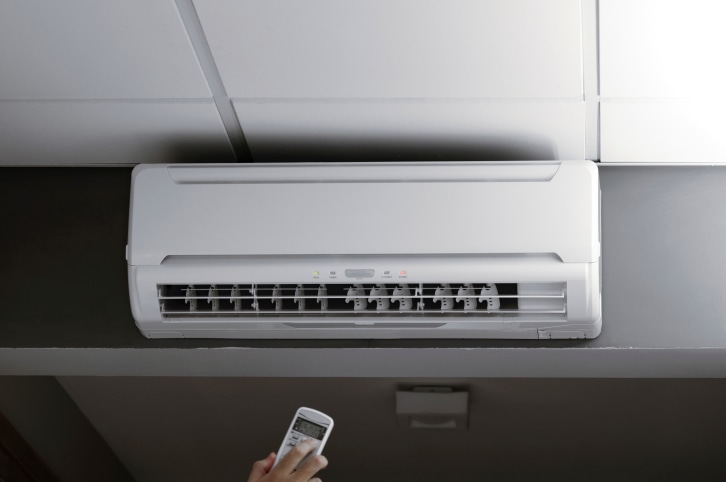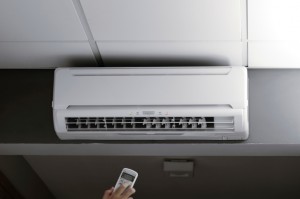 When you are making that tough decision or someone is making it for you, be sure to understand the cooling and heating power of the air conditioning system you're a buying. You should also keep in mind that air conditioners come with varying capacity of heating and cooling. Some air conditioners are designed to heat or cool a small area while some are designed to work with bigger space. The bottom line is that whatever you choose to buy, make sure you have selected an air conditioning system the will service you the way you want. Also, while shopping for an air conditioning system that will keep you warm when it's cold and cool when it's warm, make sure you read through the energy efficiency ratings. At the end of the day you want an air conditioner that won't incur a life time debt on you via humongous energy bill every month. Therefore, be sure to select one that is powerful enough to keep the area at a comfortable temperature, affordable, and energy-efficient.
On the market today there are many different types of heating and air conditioning systems. One of the systems you can find on the market is called hybrids because they use a combination of electricity and natural gas to work. In the hybrids the heating components use the natural gas to warm the air that is distributed throughout the room or any space you have installed it. The air conditioner that is built into the hybrid system works using electricity. In the unit there are sensors that will help to trigger which is the proper function to be used when the inside temperature has dropped under the temperature setting that is indicated by the controls on the thermostat. Some owners of these hybrid systems feel that they are more energy efficient but it depends on the size of the area that must be cooled and heated and the climate.
In addition to having energy efficient qualities and the right general design it is also important that you choose the system that will adequately heat and cool the area without putting too much stress on the equipment.
If you buy an air conditioner that is too little for the space because you are trying to save money, this effort will only cost you more money as you'll be over running your air conditioning system. The result of this will be an early break down of the system and in the long run it will prove unprofitable. This smaller system will have to work much harder to try and keep the area at a comfortable temperature. This will cause the components to wear down faster along with using a lot of energy. Speak to one of our highly experienced air conditioning expert, they have quality industrial experience that can save you lots of money and keep you from making the wrong decision when faced with one.
The next step is to consider the cost to buy the heating and air conditioning system and have it installed. The system may be very affordable if the connections for the natural gas and electrical power are already in place and you do not have to install new ductwork. On the surface these systems may appear to give you the same level of ease of use and efficiency but check the ratings to be sure. If you find a few heating and air conditioning systems that the same in all ways choose the one that has the lower price. Before choosing the lower price one make sure the conditions and terms that are associated with the warranty are the same as the other systems that have the same features.
It is not an easy task when choosing the right heating and air conditioning system for your home because there is a lot of things to take into consideration. Before the cold weather hits, you should have your heating system checked out to make sure that it does not break down in the middle of the chilling cold winter and eventually needing a repair. If air conditioner is very old or needs a lot of repairs to get through the winter it may be better to purchase a new one. Although they can be expensive it will save you money on repairs and give you a much warmer house. And most importantly, the newer version of those air conditioning systems are quite more efficient and effective than older versions. As you might have picked up over the years that technology has been on the fast lane with all the improvement being added everyday.
For further information and help regarding your right choice of heating and air conditioning systems in Adelaide, we recommend you speak to No One but Rite Price Heating and Cooling. Rite Price has been servicing and helping Adelaide homeowners get the best air conditioning system for their family. As a family owned business, we appreciate the comfort of family and we know first hand what all Adelaide family need during the chilling cold of our extreme winter season and very hot weather we get during our summer season. Also, all our air conditioning technicians are endured with valuable industrial experience that could only be achieved by decades of on field workmanship and excellent skills. Our credibility can not be matched and we are proud of our achievements. Speak to us today and we will be more than happy to look after you.