Should I choose Mitsubishi split system air conditioner over Carrier air conditioner?
Split system air conditioners offer unique, flexible, effective and efficient heating and cooling solutions for you to keep your work, office or relaxation area cool during the summer and warm during the winter. While there are a range of efficient air conditioning solutions from fully ducted systems, portable air conditioners, window units, bulkhead units none are as versatile, cost effective and feature packed as the range of split system air conditioners on the market.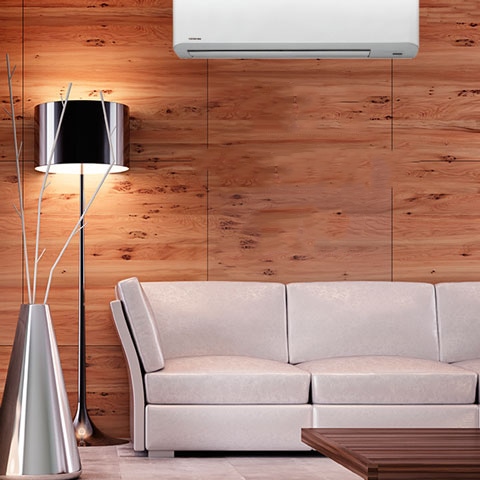 With so many brands to choose from, with so many great features, advantages and benefits there are clearly two names that stand out from the pack. Mitsubishi and Carrier have been the air conditioners of choice for the Australian and global markets for many years. The two brands have air conditioning systems that are feature packed, from the very basic to the technically advanced and everything in between these two brands stand head and shoulders above the competition.
So should you choose a Mitsubishi over Carrier split system air conditioners? Simple answer, there is no simple answer. It comes down to your personal situation, the size of the room to be cooled, the features you are looking for and that are important to you and your family and most of all – which split system air conditioners suits your needs the best. To decipher which system is best for you and your requirements we will go through the pros and cons of each company, system and service and hopefully guide you in the right direction.
Mitsubishi split system air conditioners – a trusted global name
There would not be too many people on the planet that had not heard of the Mitsubishi split system air conditioners brand. Having been producing high-quality air conditioners and electrics since 1967, Mitsubishi prides themselves on quality before everything else. With some of the most innovative inverter technology, saving customers up to 30% more on their power bills than comparable competitive products as well as the quietest system on the market – being as low as 19db), innovation is at the core of everything that Mitsubishi do.
Carrier – sustainable, efficient solutions
Since 1902, Carrier has been providing solutions through controlling the indoor environment with modern air conditioning – that is a long time to perfect their customer solutions.
Carrier product a range of high-quality split systems with CD technology, providing cooling performance in temperatures up to 46 degrees and down as low as 15 degrees! This provides the perfect solution for the southern states of Australia who have been seeing these temperatures and more!
So what about the features? Who has more…
Mitsubishi split system air conditioners
Having multiple key product ranges, Mitsubishi cater for everything from the split system air conditioner that is stylish to suit any interior (MSZ-EF Signature Series), High energy efficiency (MSZ-FB Series), natural flow modelled on actual recoded wind speed data (MSZ-FH Series – 2.5 – 5.0 kW0, Ultra quiet (MSZ-GE Series – 2.5 – 8.0 kW) and the powerful workhorse (MSZ-GL Series – 2.5 – 7.8 kW).
There is little that these systems can do, from low airflow capacity, energy efficiency, reduced noise and stylish colours there is a system to suit every budget and situation.
Carrier split system air conditioners
Carrier provides a core Pearl range (2.1kw – 9.2kw) of inverter high wall options, which provide DC technology giving your home comfortable and energy efficient air conditioning solutions all year round. With a range of features such as auto restart, self-cleaning, washable filters, quiet mode and a five-year manufacturer's warranty, Carrier provides an exceptionally high-quality solution to air conditioning for the family home or office.
They both have exceptional features, so which one is better for me?
There is an extensive range of questions that need to be answered before we can answer that with any authority. Firstly how big a space is you trying to cool and how big does your system need to be?
You may love the features of one of the systems, however, they may be too big, small or not suitable for your space. So firstly, before we determine if you should choose a Mitsubishi or Carrier air conditioning unit, let's look at the size unit you need. The room guide below provides an indicative sizing guide for what you will need to cool your space:
• 2.6kw 10 – 25sqm – small study or bedroom
• 3.5kw range – 25 – 35 sqm – large bedroom or sitting/dining area
• 5-6kw – 35 – 60sq m – office – lounge room with adjacent rooms
• 7-8kw 60-80sq m – Large open plan office, space or lounge
Now that you have a better understanding of the space you need to cool or heat and the size of the system you need you are one step closer to determining whether a Carrier or Mitsubishi split system will suit your needs better.
Price always matters
Mitsubishi
With more options that a stick can be poked at, Mitsubishi split system air conditioners has a range of budget conscious air conditioners from around the $649 mark, similar to that of Carrier. However, this is about where it stops, where Carrier master simplicity, Mitsubishi have a range that varies extensively depending on your needs.
The flat panel sleek design of the MSZ range start from around $1000 and the powerful 10kw PKA three-phase range is priced at $4475. So it really is a situation of ensuring you know what you need before you start, or you could get something far outside of the needs of your home.
Carrier
Carrier split system air conditioners start from $645 for the 2.1kw Pearl, then $1695 for the 9.2kw systems, giving you a range of systems that simply vary in output rather than features. This makes the decision easier for you as a customer. You simply work out your room size, cost in terms of the unit and you can purchase it, install it and get happening.
So, what is the best split system air conditioners?
Getting back to the question of should you choose a Mitsubishi split system air conditioner or one from Carrier, our original answer still stands, it depends. As we ran through on the above, the two different companies are both market leaders, they both are brands seminomas with quality, excellence in manufacturing and longevity in their product performance. But as also mentioned they are two have two very different product strategies.
Carrier split system air conditioners aim to make things easy, they do things simply, yet at an extremely high quality. This allows their range to be compact, while their features offered are extensive however they are also standardised.
Mitsubishi split system air conditioners on the other hand, are almost at the other end of the spectrum. They have many different ranges, offering products that all have different capabilities and key selling features. Some are quieter, others are more efficient, some look great and others look like fridges up on your wall. Although this seems confusing in many ways, it can be made simpler by seeing experienced industry experts and getting the right advice.
Getting the best split system air conditioner for you!
The answer is relatively simple in the end; get the split system air conditioners that is right for you. In order to do this, there is only one way to move forward. Ensure you know the size of your room, have images, maps or diagrams of your home and take them in to see an expert. Rite Price Heating and Cooling are expert retailers and installers for both Mitsubishi and Carrier split system air conditioning units. They have years of experience in getting the right solution for their customers to ensure that it suits the needs of your family and is within your budget. While many retailers claim to be offering the best deals – is it the best deal for you? If you get an air conditioner that is too small, it won't be able to cool the space and it will use a lot of power trying to cool it. While something too big may be very expensive to install and be way too much for your room.
The key is not so much if you should choose a Mitsubishi split system over a carrier air conditioner, but more about what solution best suits your home. That being said, clearly if you are looking for a heating/cooling system that is simple, does the job and is easy to understand then Carrier would provide the system for you. On the other hand, if you are looking for an air conditioning solution with all the bells and whistles, colour schemes or has a regulated output based on the breeze felt across the Japanese highlands, then Mitsubishi is the go!
As mentioned, the best air conditioner for your need can only be determined by an expert, it doesn't cost you anything to go and see one, but it could cost your dearly if you put the wrong one in. If you've started the process of finding the perfect air conditioning system for your needs, take your time to do your research and be sure to speak with an air conditioning expert before you make your final decision. If you would like more information on our split systems please visit our split systems page.
To find out more information in your quest to choose the perfect air conditioning system for your needs speak with the expert team from Rite Price Heating & Cooling today to compare between our wide range of air conditioning systems.