Adelaide Air Conditioning: Why Rite Price Heating & Cooling is the Best Choice in Adelaide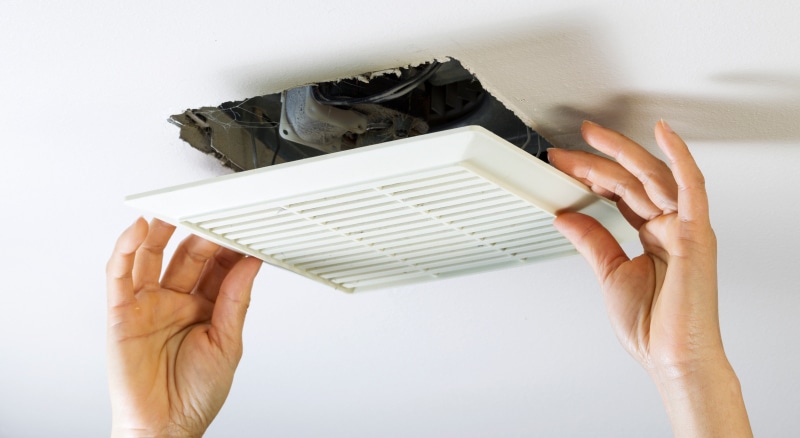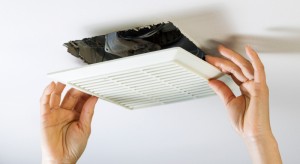 If you believe that you need to replace an existing air conditioner or if you want to purchase a new system for your home for the first time, you may be trying to find the best value for your money. While you want to get a cheap air conditioner that will not empty your wallet, you may also want to get a quality model that will perform the task of cooling your home with great results. There are a few steps you can take to save money on your new air conditioner. To find out more information about our systems, please visit this page.
Ensure That You Get the Right Model For Your Air Conditioner Needs
An air conditioner will impact your budget in two ways. This includes the up-front cost to purchase the unit and the regular cost to operate it. When you purchase an air conditioner unit that is too small for your space, you may save on the up-front cost, but the unit may have to run far more frequently to keep the space cool. This inflates energy bills unnecessarily. When you purchase an AC unit that is too large for your space, you will have a higher up-front cost than is necessary. In addition, the unit may run less frequently to cool the space, but it also will use more energy. With this in mind, you want to ensure that you purchase a model that is well-suited for the size of space that you need to cool.
Turn to Rite Price for the Best Deal in South Australia
Ensuring that you get the right model for your needs and your home is a great way to save money on your air conditioner, and another step to take is to turn to Rite Price Heating & Cooling to get the best deal. The experts at Rite Price can help you to locate the model that is right for your home. In addition, we offer the best rates on a wide range of models, and this means that we make it easy to get the best deal on your next air conditioner unit without concern about the quality of the unit you are getting.
Rite Price Heating & Cooling is among the most reputable heating and cooling companies serving southern Australia. We carry an extensive range of air conditioner units, including several types of cooling system sin many makes and models. We also offer personalised and knowledgeable assistance for the selection of your system. While you could pay a small fortune to get a new air conditioner for your home, you do not have to. You can easily reach out to the experts at Rite Price Heating & Cooling by calling 1 300 COOLING or by requesting your first appointment online.
Air conditioner Maintenance and Troubleshooting
Air conditioners work very hard throughout the cooling season, and as fairly complex devices, they need to be properly maintained to keep running at maximum efficiency. For example, air filters inevitably become clogged with dirt and dust over time. If allowed to remain in the unit, a dirty filter can reduce operating efficiency, lower indoor air quality and cause issues such as freezing. Preventing these problems is as simple as changing or cleaning the air filter on a monthly basis.
If your air conditioner has a reusable filter, wash it thoroughly in cool water and let it air dry completely before putting it back in the unit. Trying to wipe the filter off can damage its surface, so allow it to dry out naturally. If your unit uses disposable filters, do not buy one-size-fits-all replacements from your local hardware store. Go to a local factory authorised dealer and stock up on filters that are meant to fit your model.
At the beginning of the cooling season and on a monthly basis thereafter, check the air conditioner for any emerging issues. Locate the refrigerant gauge and confirm that the level is still in the recommended range. Since your unit does not actually consume refrigerant during operation, any change in the level is likely the result of a leak. Likewise, check the wires going into the unit for any visible rust or corrosion and run a hard wire through the drain once a year to confirm that the unit can still get rid of excess moisture. A little routine maintenance goes a long way towards preventing expensive future repairs.
To really make the most of your air conditioner, consider investing in an annual service agreement. An air conditioner service and repair professional will come to your home, inspect each air conditioning unit thoroughly and identify any small, emerging issues, fixing them before they become major problems. Your service technician will also make small calibration adjustments that help your air conditioner achieve maximum energy efficiency. Having your air conditioner professionally maintained thus saves you money two ways: in the short term, your monthly utility bills will drop and in the long term, you will not have to pay for expensive repairs or an early replacement. You depend on your air conditioner throughout the cooling season so do not forget that professional maintenance will help insure that your unit keeps running dependably for years to come.
Our network of air conditioning professionals at Rite Price Heating & Cooling is equipped to handle any questions regarding air conditioning products, service and maintenance. Please locate one of our stores in your area and give them a call today.
An air conditioner is something that most Adelaide area residents simply do not want to live without. After all, temperatures in Adelaide can soar, and it can be downright unbearable to live in a home without a fully functioning air conditioning system for even a single day. Air conditioning systems generally are highly durable and are designed to provide you with a reliable source of cool, comfortable air for years. However, when your AC system requires repair work or needs to be replaced, you may be wondering which Adelaide air conditioning company to work with. Rite Price Heating & Cooling is your best option for AC service in Adelaide, and there are several good reasons for this.
A Great Range of Air Conditioning Options
There are many types of AC units that are used in homes in and around the Adelaide area, and the team at Rite Price Heating & Cooling has experience working with all of them. Whether you have an evaporative system, a ducted system or a split system, you can set up repair service for your unit. In addition, Rite Price Heating & Cooling also offers a great selection of models for area residents who are in the market to invest in a new system.
Friendly Knowledgeable Service
Another great reason why Rite Price Heating & Cooling is the company to contact for Adelaide air conditioning service is because the team provides friendly and knowledgeable service to all clients. You can always count on the team to answer your questions with a smile and with knowledge. Repairing and replacing your AC unit are both major tasks, and you want to ensure that the work is done right the first time. You will never have any doubts when you work with the Rite Price team.
Competitive Pricing
By reaching out to the professionals at Rite Price Heating & Cooling, you can request a complimentary consultation and a free quote for the work that you need done. In addition, you can always expect to receive competitive pricing from the team at Rite Price. When you work with Rite Price, you never have to worry about being overcharged for AC services, and this includes on repairs, maintenance work and new installation or replacement services.
If you are ready to request service in Adelaide for your home's air conditioner, you can easily learn more about the services available through the skilled team at Rite Price Heating & Cooling by setting up an appointment today. The team is available to visit your home and to diagnose your needs. You can request your first appointment online or by calling Rite Price Heating & Cooling at 1 300 COOLING.