Thinking About a Window Air Conditioner? Think Again: Here's Why Wall Mounted Air Conditioners Are Superior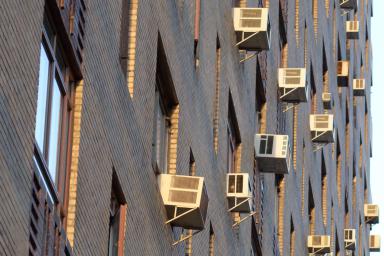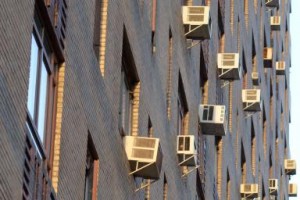 A window air conditioner unit is one of several different types of cooling systems that can be installed and used to cool a home. There are a number of different makes and models of these types of window air conditioner units, and they vary in size, colour, energy efficiency and more. This gives you greater control over the look of the unit in your space as well as in its functional benefits in your home. While the actual benefits provided to you by a wall mounted air conditioner unit will vary from unit to unit, you will generally benefit from all units in a number of ways.
Energy Efficiency Benefits of Window Air Conditioner
When you install a window air conditioner or central cooling system in your home, your unit will be cooling your entire home. You will typically have one thermostat controlling the temperature throughout all of the rooms in the home. However, only one room of your home may be used at a time when you install window air conditioner . With a wall mounted air conditioner, you have the ability to control the temperature in a single room. This has energy efficiency benefits, and this means that it is far more cost-effective for you to cool your home with a wall-mounted unit. Keep in mind that the different models of wall-mounted units vary in terms of energy efficiency, and you can choose to invest in the most energy efficient model for maximum cost savings on your energy bill.
Quieter Operation
A central cooling system generally has an exterior unit placed outside the home as well as an interior unit. There is also duct work that runs through the walls and ceilings in the home. When the air conditioner unit runs, it create a loud sound as air rushes through the ducts and vents. With a wall-mounted system, no ducts are required. The cooled air streams directly from the unit, and this means that the units generally have a much quieter operation. Some have ultra-quiet designs that make their sound barely audible. Ultimately, this can create a quieter, more relaxed ambiance in your home, and you may find this to be rather enjoyable in comparison to a central cooling system.
Investing in a new cooling system for your home can seem complicated, and you may worry about purchasing the best model for your space. While a wall-mounted unit is not the only option available to you, it does offer significant benefits in comparison to central cooling systems. If you are interested in learning more about the benefits of a wall-mounted cooling system or if you want to request a free quote for the model that is a best-fit for your home and budget, you can request an appointment by calling Rite Price Heating & Cooling at 1 300 COOLING.