Investing in a New Air Conditioner? Consider the Lifetime Costs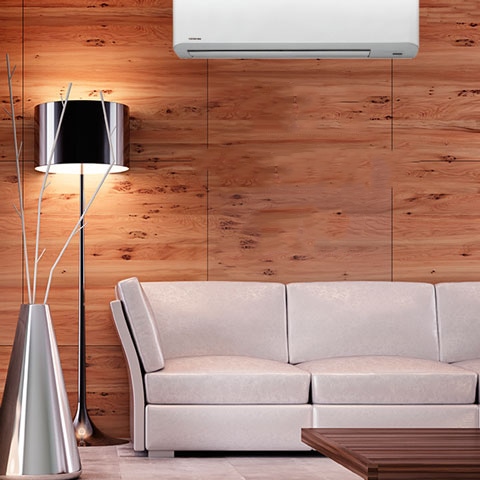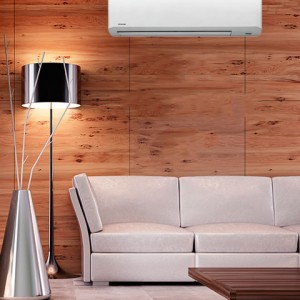 As a homeowner in Adelaide or even if you are renting at the moment, your air conditioner is one of the important part of your everyday life. Either during the blazing extreme heat of our summer or the chilly, freezing cold of Adelaide winter. Your new air conditioner is your salvation in all season. Therefore, when faced with the decision making of what type of air conditioner you should be purchasing or how much should you invest in a new air conditioner, you need the expert to provide you with all the best available options in the market and point you to what air conditioner will be the best investment for your home.
Investing in a new air conditioner or heat pump may be the biggest investment you make in home comfort. The decisions you make will have an impact on your energy budget and comfort for years to come. Before you make a firm decision, consider what the lifetime costs of the system will be. At Rite Price Heating and Cooling, We make sure that our customers are happy with their air conditioners. We make sure they know the long-term effect of the air conditioner they choose to invest in. At Rite Price Heating and Cooling, we don't only sell you air conditioners; we sell you air conditioners that will save your money in the long term, we sell you air conditioners that will last a life time serving you effectively.
Initial Investment In A New Air Conditioner.
One constant thing in any commodity you invest in is that; the higher the quality in terms of durability, components, life span, etc. the higher the price. Therefore the price of central cooling systems is almost entirely driven by the quality of the components inside them. Higher quality parts usually translate to a longer lifetime. If you bristle at the thought of system repairs and downtime, opting for a higher quality system will provide system reliability. This reliability will then provide you with a rest of mind that your air conditioner will not fail you when you need it the most.
Investing In An Energy Savings New Air Conditioner
The paradigm shift is energy efficiency goes hand-in-hand with price, and choosing a new air conditioner with a higher seasonal energy efficiency ratio (SEER) rating will pay for itself in lower energy bills. This is the mindset of an investor who can think in the long-term cause that's the ultimate saving, the act of looking at your investment of your new air conditioner in the long term. The minimum energy efficiency rating for a new air conditioner or heat pump stands at 14 SEER for the southeastern Australia.
Each manufacturer's model undergoes laboratory testing to learn how much electricity it uses to cool a space to 18 degrees when the outdoor temperature is held at 42 degrees over the course of a season. Each single increase in the SEER rating indicates that the system uses 10 percent less energy than the one preceding it. A cooling system with a 16 SEER that's earned the energy start label will use 20 percent less energy than one with a SEER of 14. Over the course of the cooling season when South Australia is experiencing the blazing hot weather condition, those energy savings help offset the higher cost of the system by trimming monthly energy bills without sacrificing comfort. And that's how a homeowner who is looking into investing in a new air conditioner should think.
You New Air Conditioner Comes With Suitable Upgrades
Over the years, the air conditioning industry has seen tremendous growth in it system designs and components. There are two major components to look for in a cooling system for the though Australia climate, this include those with a dual speed compressor and/or a variable-speed air handler. A system with a dual-speed compressor can run the compressor at a low and high speed, depending on how much cooling your home needs. Most air conditioning systems run on one high speed only and that tends to wear them out faster.
Most of the time, an A/C or heat pump equipped with a dual-speed compressor will run on the low speed, reducing energy costs and system wear. The compressor is the system's most expensive and energy-consuming part. Making sure you pay very close attention for this feature when investing in a new air conditioner will give you better performance, energy savings, durability and lower maintenance costs.
A variable-speed air handler is another upgrade that promotes indoor comfort and reduces energy costs. Like a dual-speed compressor, the air conditioning system knows how to adjust its running speed based on the amount of cooling your home need.
Both improve comfort in the following ways:
They tend to run more quietly and extract more humidity. Since they run longer and more slowly during their cycles, more air passes over the evaporator coil, removing excessive humidity. Drier indoor air always feels cooler and is healthier for you and your home.
The rooms that are farther from the air handler will have a chance to cool more thoroughly with variable-speed equipment as well.
Systems that run more slowly improve indoor air quality by trapping more airborne particulates on the system's air filter.
Maintenance and Repair Considerations
All AIR CONDITIONERS need periodic maintenance performed by an HVAC professional at least once a year and regular air filter changes throughout the heat and cool periods respectively. Keeping the outdoor condenser clean also improves energy efficiency and keeps repair costs low. We generally advice all our customers to book a periodic appointment with one of our professionals. All our experts at Rite Price Heating and Cooling boast of decades of experience in the air conditioning industry. However, when investing in a new air conditioner with better efficiency ratings and higher quality components, repair costs tend to be lower because of component failure.
New Air Conditioner Investment Considerations
Here in Adelaide Australia, people buy and sell their houses regularly. We have people who buy for investment and some who buy to live in it. The point is if you don't plan to stay in your home for years, investing in a new air conditioner that's a high quality system may improve your ability to sell your home in the nearest future. The National Association of Homebuilders and the National Association of Realtors have found through repeated consumer studies that the vast majority of homebuyers in the market rate high-energy efficiency as their most important criterion.
If you want to learn more about investing in new air conditioner and what to look for in your next purchase, give Rite Price Heating and Cooling a call or visit one of our stores to speak personally with one of our friendly experts.