Ducted Air Conditioning Adelaide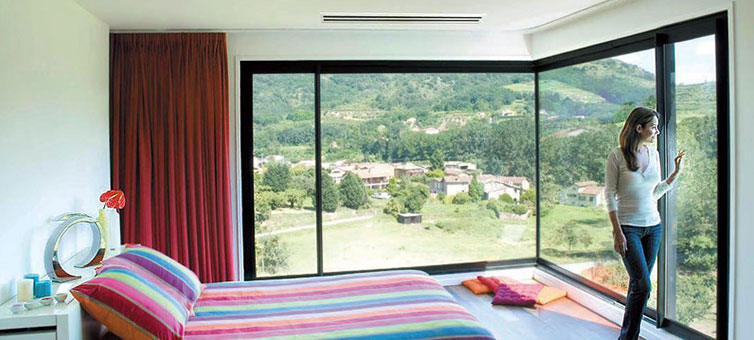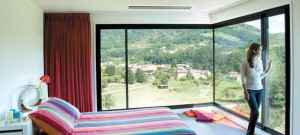 Ducted air conditioning Adelaide is the answer. When it comes to heating and cooling solutions, Adelaide families need an effective ducted air conditioning unit backed by a reliable seller. Here at Rite Price Heating and Cooling, we have a vast array of ducted air conditioning units Adelaide consumers can choose from. Our ducted air conditioners are powerful and built to last, so you can rely on Rite Price for cooling. that works.
Ducted air conditioning Adelaide: A Simple Solution for Your Entire Home
Ducted air conditioning Adelaide is a fantastic solution that our Adelaide customers love. With a ducted air conditioner from Rite Price, you'll be able to cool your entire home quickly and conveniently. Ducted air conditioning Adelaide is an easy-to-use solution that evenly distributes cool air throughout your home, without the need for exposed components. That means your home will be comfortably cool, free of hot spots and noisy machinery.
Eight Brands and Two A/C Types: Your Home Cooling Solution is Here!
Rite Price is known for our vast selection of products, and we stock all the big-name manufacturers. At our warehouse in Adelaide, you'll find ducted reverse cycle units courtesy of household brands like Toshiba, Samsung, Carrier and Mitsubishi Electric. We also offer some of the most reliable evaporative air conditioners on the market, from local award-winning brands like Breezair, Braemar and Coolair. These Seeley International brands, based in Lonsdale, offer the best in true Australian craftsmanship. We stock only the very best brands and these manufacturers have some great products on offer that will fit any budget.
Rite Price: Proud To Be a Locally Owned Family Business
Rite Price has a rich 20-year history in South Australia and we've been a family business since day one. We're proud to be a staple of the Adelaide community – which is why we give our customers only the very best service and support. All of our staff members are experienced and knowledgeable heating and cooling professionals, and we're so confident in their abilities that we back all of our workmanship with a 10-year warranty. Shopping at a local business also means that when your air conditioning unit needs service, scheduling a service call is quick and easy. We've built our business on a history of delivering quality products and excellent workmanship. When you come to Rite Price, you'll feel good knowing that a team of professionals are taking care of your heating and cooling needs.
When it comes to ducted air conditioning Adelaide residents know that Rite Price Heating & Cooling simply can't be beaten. Our great selection, reasonable prices and high standards of service mean that you'll get the heating and cooling solution you need – on time and with minimal headaches.
Ducted air conditioning Adelaide Works to Cool Indoor Environments
The mechanisms of air conditioning focus mostly on controlling the temperature and humidity of an indoor environment. Ducted evaporated cooling systems operate in a manner similar to the natural evaporative cooling system of the human body. When people sweat, the liquid on their skin evaporates and turns into vapour. This vapour carries heat energy away from the skin, reducing overall body temperature. Evaporative air-cooling systems receive hot, dry air from the exterior of the house, forcing the air through pads that are soaked with water and designed to promote evaporation. Similar to sweating, these evaporative pads cause energy to escape in the form of water vapour, removing the heat from the incoming air. A water pump keeps the pads moist by continuously wetting the evaporative material with tap water. The cool air is then pumped into air ducts that lead to various rooms in the house. Warm air is forced out of the building through ventilation that leads outdoors.
Dry Climates Are Best for ducted air conditioning
Due to the way ducted air conditioning Adelaide works, the optimal environment for these types of cooling systems is in locations that are very dry. As a result, ducted evaporators work best in cities such as Adelaide, which feature dry, hot seasons. A cooling system operating at 85% evaporation efficiency with a low, dry relative humidity of 15% can reduce temperatures significantly. A space that is 32 degrees Celsius can be cooled to about 16 degrees and a room that is 40 degrees can be cooled to 21 degrees. However, when the relative humidity rises to 50%, an environment that is 32 degrees can only be cooled to approximately 20 degrees. Evaporators do not work well in humid and hot environments. For example, with a high, moist relative humidity of 85%, a cooling system relying on principles of evaporation would cool a room only slightly, from 30 degrees to about 28 degrees.
Ducted air conditioning Adelaide Promotes Good Air Quality
The cooling gusts provided by ducted air conditioning Adelaide, if properly maintained, offer fantastic air quality in hot, dry climates. Evaporative systems increase the humidity of an indoor environment, which is useful to deal with problems that arise—such as static electricity or cracked skin—when air is too dry. Refrigerated central air reduces humidity through the air it circulates, making arid areas even drier. Evaporative coolers require considerable air circulation due to the fact that they work best when they run outdoor air through the evaporation pads. Passing the same, evaporated air through the system reduces its effectiveness. As a result, circulation may take place at a rate as frequent as fifteen complete changes of air per hour. Since large volumes of air must continually flow through the system, the air mixture avoids becoming old, stale, and unpleasant, unlike refrigerated central air conditioners that work best when recirculating an indoor breeze within airtight homes. The ducted air conditioning pads that cool hot air also function well as a filter that removes contaminants such as ozone and other pollutants. Refrigerated central air systems are not able to filter impurities from the air when the humidity is not high enough to keep the evaporator moist. If you would like further information on our ducted air conditioning systems, please visit our ducted air conditioning page.
For more information or to find the perfect heating and cooling solution for your home, call Rite Price today at 1300 COOLING.