Best ducted air conditioner brand in market for summer
It can be hard to find the best ducted air conditioning system for your needs, and if you are looking for a quality system it's best to undertake a thorough analysis of all the options available before you make a decision. Every property owner will have their own reasons for getting ducted air conditioning and have clear reasons for their decision making, so when you are looking to buy a system, it is a good idea to determine whether you will be basing your decision on price, energy efficiency, features or advanced technology. All of the ducted air conditioning systems on the Australian market have a range of features and benefits, which will be outlined in the article below.
Features of ducted air conditioning systems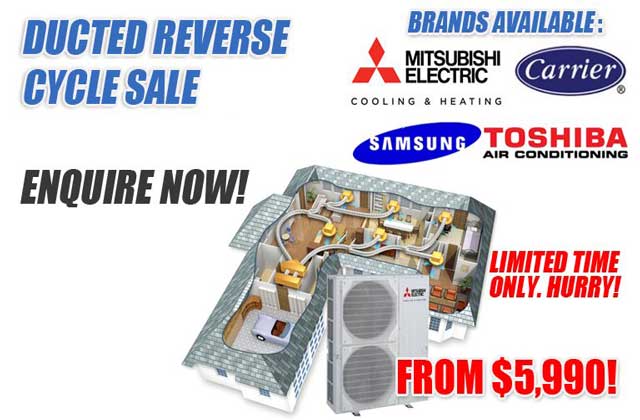 Climate controlled comfort for your entire home; ducted air conditioning is a premium air conditioning system that works throughout your entire home to provide the comfort you and your family have been looking for. Available in commercial properties and offices as well as residential homes, ducted air conditioning offers a centrally controlled system that can be zoned based on the individual needs of the property owners and residents.
Reasons why ducted air conditioning is a popular choice for homes and commercial properties:
Whole property solution – this type of air conditioning system works across the entire property and removes the need for individual air conditioning units in each room. Every room will be perfectly climate controlled throughout every season, so if you want a chilled room in summer and a toasty area in winter, you can ensure the perfect temperature and filtered air year round.
Easy to control system – the ducted air conditioner is easy to control due to the central temperature control panel, which is usually installed in a central area in residential properties such as a kitchen or living space and within commercial properties, it will be near the entrance to the office space. The controller includes a range of features based on the system you choose such as timers which can be activated to suit peak electricity timers or when you are arriving and departing the property. Zoning capabilities – the ability to section off the ducted air conditioning system into zones is essential when you have ducted air conditioning within your property.
Zones allow for certain areas of a property to be active during certain periods of the day while other areas are off when the zone is not in use. Zones can be set up for living spaces, dining areas, bedrooms, office areas and anywhere else you live or work, and are fully customisable upon installation and throughout the life of the ducted air conditioning system. Air distribution capabilities – ducted air conditioning allows for proper air distribution capabilities, which means you won't have any hot or cold spots within the home. A ducted air conditioning system is installed to work with the layout of your property and works to ensure every area has conditioned air when it is required.
Large range of kW systems – ducted air conditioners are available in a wide range of kW systems all based on the size of your property and the square metres of the space. The kW is calculated by a professional air conditioning expert and allows for the perfect size system to be installed ensuring perfect energy efficiency. Seamless look and feel – ducted air condition offers a seamless design for properties and removes the need for bulky wall units that can detract from décor. The ducted grills are small and subtle and work in with the ceiling offering a seamless look without the need for ugly wall units.
Low noise output – due to the outdoor unit being located outside the property, the ducted system is quiet and the offers the lowest output of noise for all air conditioning systems. Cost effectiveness – rather than having a split system unit in every room, ducted air conditioning offers cost savings and the ability to have a complete system without the need for servicing multiple outdoor condenser units.
Cost for installing a ducted air conditioner
Every ducted air conditioning unit will offer a unique price due to the fact that the installation is based on the size of the property in square metres. Air conditioning systems that are ducted systems can start from as low as $5,000 for a system and can be as high as $12,000 for a large home, so there is plenty of room based on the amount of rooms you have and also the features you are looking for.
Some of the things to consider before getting a quote for your ducted air conditioning system include:
– The size in kW of the system – have you got a floor plan to work this out and determine the square metres you have available in your home that you need to heat or cool.
– The geographic location of your property – are you in tropical north Queensland or inland Australia or are you in the cooler parts of the country where the humidity may not be as harsh? You location will be a factor in determining the system for your needs.
– Number of zones you require – do you need lots of zones or do you need basic amount of zones in your property? A two-storey home may have four bedrooms, study and living space or you can have more or less depending on your needs. This will determine the size of system you will need for ducted air conditioning.
– Is your home one story or two story – this will also provide a factor in determining what sort of system you need, some two storey retrofits are more challenging that new home builds, so you will need to be aware of this when planning your ducted air conditioning installation.
– Do you require and inverter – an inverter will provide a quieter ducted air conditioner experience so you will need to consider this ahead of buying your system. Inverters are quieter than other systems and will allow for a quieter experience, however they come at a cost.
Review of top Australian ducted air conditioning brands
Some of the top brands in the Australian market for ducted air conditioning are brands such as Mitsubishi Electric, Carrier, Toshiba, Actron Air and Braemar.
– Mitsubishi Electric offers state of the art ducted air conditioning for your home or office and is consistently one of the most popular brands in the Australian market. The systems offer low running costs, quiet operation, innovative design and are covered by considerable warranties.
– Carrier air conditioners are one of the leading air conditioning suppliers in Australia and provide a wide range of energy efficient air conditioning system suitable for homes, offices and commercial properties.
– Toshiba is a world leader in electronics and is committed to offering some of the highest standards of quality in their air conditioning systems. With an extensive range of air conditioners ranging from split systems to ducted air conditioning systems, Toshiba is consistently ranked in the top air conditioning units in Australia.
– Actron Air is an Australian company that is proud of its commitment to quality and innovation. The company is recognised for creating world-class air conditioners and offer a wide range of energy efficient systems including wall units, cassettes, low profile ducted systems and a range of other tailored units to suit every property.
– Braemar creates a wide range of air conditioning systems including ducted gas heating, evaporative coolers and reverse cycle systems for the home and office.
If you're looking for the perfect ducted air conditioner for the summer months, it's best to look for a system that meets your exact requirements. If you are looking for a system that is cheap to run there are a wide variety of options from Australia's top brands and if you are looking for a system that you can operate via your smartphone there are a whole other range of options that are focused on high tech innovation and features.
There is plenty of choice in ducted air conditioning that can be tailored to the needs of each individual. For more information on exploring ducted air conditioning and finding the perfect system for the summer months, speak with your local air conditioning expert to get a quote and a more detailed overview of the ducted air conditioner that best suits your property.