What makes Rite Price Heating and Cooling the leader in the air conditioning business.
Adelaide's Top Airconditioner Specialists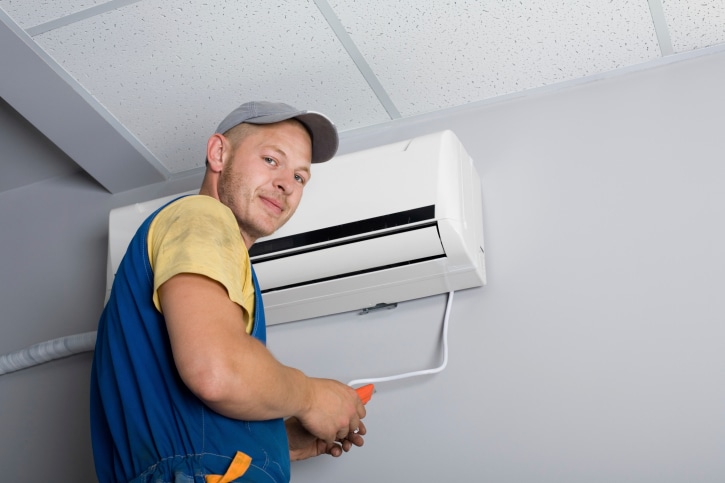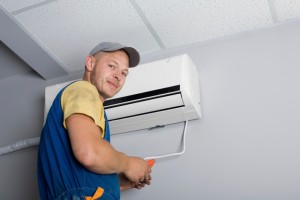 Rite Price Heating and Cooling is the top airconditioner dealer in South Australia, boasting a 25-year history of excellent service and a reputation for quality. Rite Price is proudly South Australian, and has been family-run since its inception. Our team of licensed tradesmen can successfully install and maintain any airconditioner – and our heating and cooling experts are up to date on the airconditioning industry's latest developments. That means you get quality workmanship and expert advice from the region's top technicians.
Rite Price offers a variety of services to ensure effective climate control in your home or place of business, with a host of airconditioners to choose from and great service plans to protect your investment. We have several different kinds of airconditioner to suit your specific needs, including units with great humidity control and eco-friendly power saver functions.
All the Best Brands Under One Roof
At Rite Price, you'll find all of Australia's favourite airconditioner brands in one place. We offer top names like Mitsubishi Electric, Braemar, Samsung, Breezair, and Carrier, so you can find the exact brand that works for you.
Not sure which brand you want to go with? Our specialists can help you to understand the key differences between these manufacturers.
Mitsubishi Electric is a multinational electronics manufacturer based on Tokyo, Japan. It's a subsidiary of the Mitsubishi Group, a 145-year-old group of businesses that has manufactured everything from paper to glass to aircraft to chemical compounds. Originally a shipping company, the organization diversified into coal mining in the late 1800s to fuel its fleet of steamships. Today, Mitsubishi is one of the world's most respected airconditioner manufacturers. The company offers a variety of systems of different designs. Many of its systems offer ultra-quiet modes, and these hardy airconditioners can handle operating conditions down to -15 degrees Celsius. Mitsubishi systems are also highly energy efficient, more so than most other brands. If you're looking for a system that can handle extreme temperatures without costing a fortune in energy bills, Mitsubishi is a great brand for you.
Braemar is an Australian brand of airconditioner manufactured by the award-winning Seeley International, a family owned business based in Australia. Braemar offers a variety of products in addition to its airconditioners, including ducted gas heaters. The oldest brand in the Seeley International family, Braemar was founded in 1938 in what is now Melbourne. The business originally provided hot water services using wood or briquette fire. Its first gas-fired hot water service was released ten years later, and then in the 1960s the company expanded into airconditioners. This publicly listed company has been one of the industry's best innovators since 1999, when its new series of coolers provided groundbreaking performance and unparalleled quiet modes. Braemar made history again in 2012, when it launched the world's first six star heating range and the world's first non-condensing five star heating range. Today, Braemar's airconditioners feature unique designs and are renowned for their reliability and performance. Braemar is the perfect brand for those who want the latest and greatest in airconditioner technology.
Samsung is a multinational corporation based in South Korea that has been operating since 1938. Though it was originally founded as a trading company, by the 1960s Samsung had expanded into food, textiles, retail, insurance, and electronics. After its founder Lee Byung-chul died in 1987, the corporation split into four groups of businesses. Its consumer electronics company, Samsung Electronics, is the world's largest information technology business. The company now offers a full range of home heating and cooling solutions, including wall mounted airconditioners, cassettes, ducted heating and cooling units, and free joint multi units. Its newest innovation in the home heating and cooling industry is turbo jet cooling – and its free-standing floor systems like the Q9000 use spiral-shaped airflow to cool homes faster and more efficiently than other systems. These multiple-fan systems can be used in different airflow configurations for different purposes – including sleeping, cooking, reading, and even cooling down after exercise. Samsung airconditioner units are great for consumers who want a reliable, world-renowned brand at an affordable price.
Breezair is one of Seeley International's most popular Australian brands, and is widely considered a local market leader in energy efficiency. Breezair is known for creating the first corrosion-free, all-plastic rooftop evaporative airconditioner. Its evaporative airconditioner is also the world's first and only evaporative conditioner to incorporate inverter technology. Originally managed under General Electric, Seeley International bought the brand in 1984 and, over the past twenty years, has turned Breezair into its flagship brand. Breezair's first-ever series of evaporative coolers, dating back to the 1980s, was so ahead of its time that the design is still as popular today as it was then – and with the exceptions of internal improvements like variable speed motors, Breezair hasn't changed the design in the time since its invention. Its HushPower motor makes for quiet operation, and Breezair's line of airconditioners offer some of the most advanced features and functions in the industry.
Carrier is often regarded as one of the original pioneers of the airconditioning industry. The company was founded by Willis Carrier, a New York-based research engineer and Cornell University graduate. This highly gifted engineer was also an ambitious designer, and he created designs for a number of products including a lumber dry kiln, a coffee dryer, and a heating plant. His first airconditioning system was so different from previous systems on the market that it solved one of the printing industry's largest problems. Poor humidity control could destroy paper in printing factories, and although engineers had long known how to humidify air, they were unable to dehumidify it. Within one year, though, the young Carrier had solved their problem and changed the airconditioning industry forever. Today, more than 110 years since the invention of modern airconditioning, Carrier has been an industry leader in environmental responsibility. Over the past 20 years, Carrier has led the charge to phase out Freon and other ozone-depleting chemicals without compromising on quality or efficiency. Carrier's airconditioners are affordable and effective, and they come with a variety of air quality solutions for controlling dust, allergens, fumes and more.
Choosing a large, trusted brand means you get guaranteed quality. These large brands have been in the airconditioning industry long enough to know what works and what doesn't, so you'll get a product you can depend on. You'll also benefit from great warranties and some of the best service people in the industry.
Your Local Experts for Residential and Commercial Installations
Here at Rite Price, we provide both residential and commercial airconditioning systems – and we understand the unique challenges involved in installing and servicing each kind of system.
Residential systems need to provide variable, easy-to-control cooling for a smaller floor space. These systems must walk a fine balance – low output will mean discomfort, while high output will waste energy and increase your utility bills. They also need to be placed in an easy-to-access location so as to make repairs and service as unintrusive as possible.
Commercial systems can vary greatly in their intended application. A commercial system may be used to keep employees cool, to ensure computer equipment doesn't overheat, or to keep a constant temperature and humidity for sensitive operations that require great climate control. Some commercial systems may require multiple units, which means it's critical to be efficient with floor space. Others may require complex zoning features and an extensive draining system.
Whether you're looking for a residential or commercial system, the experts here at Rite Price can help you find the perfect solution for you. Our experienced team knows the ins and outs of airconditioning and can advise you on your best options.
Three Great Airconditioner Types to Choose From
Rite Price Heating and Cooling offers three distinct kinds of airconditioner, making it easy to find the type that best suits your needs.
We stock split system airconditioners, ducted airconditioners, and evaporative airconditioners. Each type operates in a very different way and has its own unique advantages. How do they differ? How can you know which one is right for you? Our expert staff will help you understand these airconditioners and suggest a great fit for your home. Call 1300 COOLING to talk to a heating and cooling expert.
Split System Airconditioners: Attractive Space-Savers You'll Barely Hear
Split system airconditioners come in both central and mini forms, but both these forms have one defining feature in common: the evaporative heat exchanger and the condensing unit (that is, the indoor and outdoor parts) are separated. Split system airconditioners are easy to install – no ductwork required – and need only a small path for the tubing and wiring. The split nature also means that the louder part of the unit (the condenser) sits outside your home – which makes for quiet operation.
There are a variety of split systems available, including Mitsubishi Electric's MSZ-GE series, Samsung's wall mounted AR and F-AR ranges, Toshiba's SKV units, a whole host of offerings from Carrier including the Base Series, Performance Series, Comfort Series and Infinity Series, and Actron Air's Aurora Series. These airconditioners come in several different sizes ranging from 2.5 kW (suitable for a bedroom or study) all the way up to 8 kW (ideal for offices, small shops, or large open-concept rooms).
When selecting a split system airconditioner, you'll want to ensure you get the proper size airconditioner. As a general rule of thumb, it takes about 1 to 1.5 kW of energy to cool 10 square metres of space. So a bedroom with an ensuite or a mid-sized kitchen would require a 3.5 kW airconditioner, while a spacious lounge would require at minimum a 7kW airconditioner. You'll also want to look for an airconditioner with the features you'll need. Some split systems may come with reverse cycle features, which allows the unit to provide heat as well as cool air. Other units may have air purifiers – great for people with asthma and allergies – or timers – ideal if you want your airconditioner to automatically turn off at night to save energy.
Ducted Air Conditioners: Climate Control for Your Entire Home
A ducted air conditioner is a convenient way to keep a constant temperature in every room in your house. These air conditioners come in a variety of models. Toshiba's Inverter system is a discreet and energy-efficient option, while their Low Tier and High Tier systems offer great features that you'll love. Mitsubishi offers a variety of ducted systems with features like ultra quiet modes, a wide selection of fan speeds and two-piece construction. There are also several models available from Carrier, which offers variable speed compressors to ensure reliable operation even at low voltages. Samsung models offer lots of intelligent features like upper and lower temperature limit settings, child locks, LCD backlighting and a weekly operation scheduler. Actron Air units often have Turbo modes that can boost performance for a short period of time and an intelligent Sleep function that optimizes the temperature by the hour while you sleep.
When choosing a ducted air conditioner, you'll want to look for a unit that features quiet operation, high energy efficiency, a non-Freon refrigerant, and a concealed central unit that can be placed in your ceiling. You may want a unit with a reverse cycle mode if you're also replacing a furnace. Always look for a unit that offers at minimum a five-year warranty. Finally, you'll want to choose a unit that offers multiple zones – this will allow you to set different temperatures in different rooms of the house.
Ducted air conditioners come in a variety of sizes, and there are several different brands available.
Toshiba has two ranges of airconditioners available – its low tier and high tier ranges. Its airconditioners are designed with flexibility in mind, and can be installed almost anywhere on the ceiling. Whether it's an oddly shaped room or a narrow space, a Toshiba will fit.
Samsung's ducted air conditioners come in cooling capacities ranging from 7 to 17 kW. The brand sells larger, more powerful units and slim space-saving units. Its units often have advanced features like a filter replacement alert and button permission levels.
Actron Air units come in four product ranges, including their Classic reverse cycle system and their ESP Ultima, which features advanced energy saving settings to lower your running costs by up to 60%. Actron Air's ActronConnect app for iPhone allows you to monitor and control your air conditioning system from anywhere.
Carrier's inverter ducted system uses an independent dehumidifier and allows for flexible configuration – so whether your room is large and square, a narrow rectangle, or an odd polygon, you'll get the most out of your air conditioner.
Mitsubishi Electric offers four different models at varying power ratings, ranging from 10 kW cooling capacity all the way up to 22 kW cooling capacity.
Evaporative Air Conditioners: Harness the Natural Power of Evaporation
An evaporative air conditioner is an environmentally friendly alternative to standard air conditioners that offers a low-energy cooling solution for dry climates. These units use the natural process of evaporation to cool and humidify your home. There are several different models available, including models from Breezair, Braemar, and Coolair.
Breezair has eleven models to choose from in two ranges: the Icon (Breezair's standard evaporative air conditioner) and the Supercool (with thicker water pads that offer up to 20% more cooling). Icon models are distinguished by their EXS prefix (EXS 140, EXS 180, et cetera), while Supercool models start with EXQ (EXQ 130, EXQ 210, et cetera). The models in each of these ranges vary in weight, motor size, and cooling capacity.
Braemar's evaporative air conditioners also come in two ranges: the Paradigm and Supercool ranges. Paradigm models are distinguished as LCB while Supercool are denoted as LCS. Both models are of similar sizes, with one slightly taller. The models range in cooling capacity from 7 kW up to 15 kW. Some Braemar units feature automatic drain valves, which will keep the unit clean and reduce the need for seasonal maintenance.
Coolair's evaporative air conditioners come in four models, ranging from a 6 kW to 12 kW cooling capacity. Coolair's new CPS range features variable speed motors, built-in safety switches to prevent overload, and an ultra-quiet Stealth fan.
When choosing an evaporative air conditioner, you'll want to select a model that meets your needs in terms of cooling capacity and size. Larger units have larger water tanks, which means they can keep the cooling pads wet longer. The larger the room, the larger a unit you'll need. You'll also want to determine whether you need a portable or window-mounted unit.
Ducted vs Evaporative Air Conditioners: Key Differences
One question that people often ask is how ducted and evaporative air conditioners differ. Ducted systems work by pumping a chemical refrigerant through hot air to cool it, while evaporative air conditioners cool air naturally using the evaporation process. Evaporative air conditioners use significantly less energy, and running them costs about 87% less than traditional air conditioners. Evaporative air conditioners are also significantly quieter than ducted air conditioners, and they produce about 85% fewer greenhouse gases than standard ducted systems. They also result in cool, moist air instead of dry air – which is great for people with respiratory problems. If use want more information about evaporative cooling please follow this link.
Rite Price Handles Delivery and Installation
Here at Rite Price, we offer the very best in service and support. Not sure what model is right for you? Looking for an accurate installation price? We provide customers in the Adelaide Metropolitan area with free in-home quotes, so you can be certain that you're getting the solution you need at a price you can afford. When you buy an airconditioner from one of our three locations, we'll deliver it to your home and perform a professional installation to ensure it works correctly.
Licensed Repairmen and a 10-Year Warranty Give You Peace of Mind
When you buy a new airconditioner, you expect it to last. So do we. At Rite Price we stand behind our work, and our licensed technicians are happy to service your airconditioner at any time – whether it's a seasonal cleaning or a more extensive fix. We also provide every customer with a written guarantee of workmanship, valid for 10 years from the installation date.
If you're looking for the best in airconditioning at an affordable price, Rite Price Heating and Cooling can help. For over 20 years we've been South Australia's number one choice for home heating and cooling solutions – and we have the solution that will meet your needs. Call 1300 COOLING to learn more about our available products or to get your free quote.